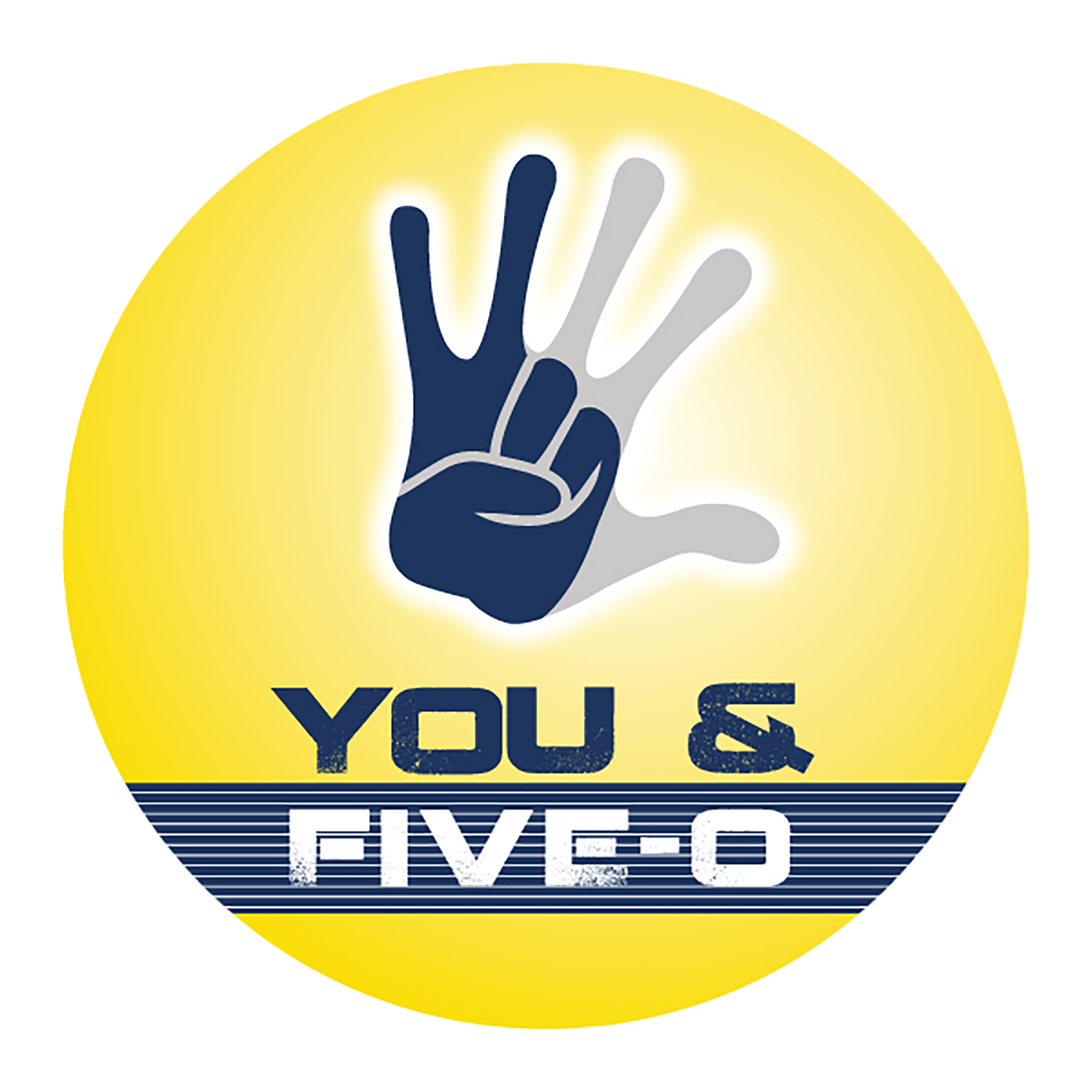 Episode 36: "The Power of Pause" with Guests La-toya McNair & Durham Crisis Response Center Staff
October is Domestic Violence Awareness Month. This is an important issue to You & Five-O, so to recognize that, we've invited La-toya McNair - Shelter Services Manager for Durham Crisis Response Center - and her team to our show this week. We start by hearing from La-toya, who explains the work they do at the shelter, who they help, and the services they offer. She talks about her own personal experience with domestic abuse; how that inspired her to do this work; and how this work helped her heal from those traumas. She debunks some of the myths regarding domestic violence, including thoughts like "why don't you just leave" and "men don't get abused". She explains why victims stay with their abusers, why families stop supporting people that are abused, and details the services their shelter offers for men. Her DCRC team jumps in to help discuss other services the shelter provides, including counseling, their crisis line, education about domestic violence (and learning the power of pause in a stressful situation), human trafficking services, navigating the court system, and allowing pets into their shelter so they aren't left with the abuser. The shelter's main goal is education and awareness - educating the public about domestic violence and increasing awareness of the shelter's presence in Durham and the services they offer.
Crisis Line Number: 919-403-6562
Spanish Crisis Line Number: 919-519-3735
If you want to donate something other than money to the shelter, they need: paper towels, toilet tissue, lysol wipes, soap (men and women), deodorant (men and women), Swiffer mop, tooth paste, tooth brush, air fresheners, scented candles, plug ins
*You can also volunteer your time at the shelter*
More about La-toya McNair:
La-toya McNair is the Manager of Shelter Services for the Durham Crisis Response Center (DCRC). She oversees day-to-day operations of all staff and shelter services, which include Domestic Violence, Sexual Assault, Human Trafficking, Rape Prevention and Education, LGBTQ, and Counseling. They also have a Thrift Store, where shelter clients can shop for free, and all profits go toward DCRC operations.
Prior to becoming the Shelter Manager, La-toya was the Senior Case Manager - she has been with DCRC for over 15 years. After experiencing molestation multiple times as a child, and watching her mom be abused by multiple men, La-toya vowed to be a help to kids that can't help themselves. She had no idea safe havens like DCRC existed until she stumbled across the job by accident. La-toya aims to ensure that every client knows they are loved and how to love themselves. She says most clients come in broken and are used to depending on their partners, so the shelter teaches them how to make their own choices. As a survivor of abuse, La-toya feels it is easy to work with this population because she can relate on many levels. Her clients are very comfortable with her because she can meet them where they are.
La-toya has many certifications through the State of NC, including Advocacy, Mental Health, First Aid, Address Confidentiality, Leading Support Groups for Victims, Crisis Intervention, Crisis Line, Hospital Response Team, Rape Prevention and Education, Food Administration, Protection Orders, Drug Education, Gangs Intervention, and more.